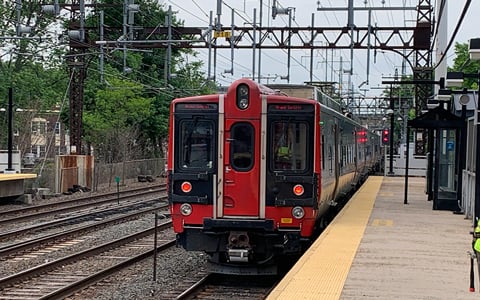 VHB has been supporting the Connecticut Department of Transportation (CTDOT) on a variety of projects since the mid-1990s and the Office of Rail since 2004. Recently, when CTDOT needed an agile, responsive team to help them assemble an application through the 2021 Federal State Partnership for the State of Good Repair Program, they turned to the VHB team.
VHB provided CTDOT with the resources to quickly assemble a comprehensive application for the State of Good Repair funding to support the New Haven Line Power Program. The program will replace seven substations that have reached the end of their useful lives in three areas along the New Haven Line, which is part of the Northeast Corridor (NEC)—the busiest passenger rail corridor in the U.S., connecting Boston, New York, and Washington D.C.
In August, the USDOT announced the awarding of over $233M to 11 projects in eight states to improve and modernize vital intercity passenger rail service. With VHB's support in the grant application process, the CTDOT New Haven Line Power Program was awarded $20M.
The 47-mile, mostly four-track railroad between New Haven and Greenwich is owned and managed by CTDOT and is used for Metro-North Railroad (MNR), Shore Line East commuter rail services as well as Amtrak intercity services. The typical number of daily trains operated over the New Haven Line portion of the NEC varies from 350 on MNR and 57 on Amtrak on weekdays to 208 on MNR and 27 on Amtrak on weekend days. The average daily ridership on the New Haven Line on weekdays is 134,600 on MNR and 10,000 on Amtrak. These train volumes and ridership numbers are pre-COVID.
Most of the passenger trains on the New Haven Line are powered by a high-voltage electric traction system, which draws power from the regional electric grid and distributes it to trains through a complex system of frequency converters, substation facilities, and overhead catenary lines. Many of the system's components, including the substations, were constructed between 1905 and 1907. Because of their age, they are a frequent source of infrastructure failures and service disruptions. Replacing these aging infrastructure assets is essential to maintaining a state of good repair to provide reliable train service for passengers on the New Haven Line/Northeast Corridor as well as to achieve CTDOT and Amtrak service goals.
Read more about how VHB helps clients through grant-writing support, for project planning, design, and construction. For more information related to this exciting project, please contact Tony Sardilli.