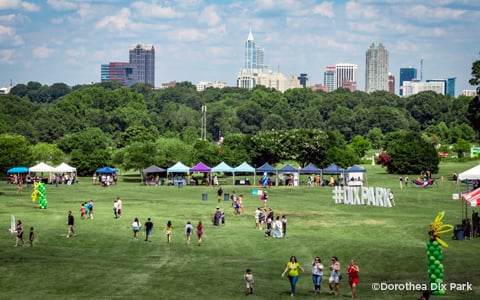 Dorothea Dix Park is a 308-acre park undergoing immense transformation in the heart of Raleigh, North Carolina, between Downtown and North Carolina State University's Centennial Campus. With the master plan completed and approved in 2019, the city-owned park has defined its future to include nature play areas, botanical gardens, an amphitheater, sports fields, an elevated trestle walk, scenic views of downtown, community gardens, refreshments, and event spaces. Dix Park is currently undergoing phase one of the master plan, which includes Gipson Play Plaza, an 18-acre adventure park that will serve as one of the future main entrances, especially for pedestrian and bicyclists from adjacent—and redeveloping—mixed-use neighborhoods. As a teaming partner to lead planning firm Michael Van Valkenburgh Associates (MVVA), VHB has provided transportation planning, including circulation, accessibility, bike and pedestrian accommodations, traffic analysis, and transit.
As the former site of the State's first mental hospital from 1856–2012, the park contains rolling hills, large tree canopies, and scenic views, as well as an assortment of campus-like features in need of restoration, repurposing, or removal. Challenges include an active rail line through Dix Park's center; a former landfill; hospital era cemetery; a roadway network; and more than 80 buildings in a variety of conditions. The complex history of the site, including being home to Spring Hill plantation prior to 1856, helped shape the master integrating spaces to reflect, share, and interpret these events.
Through an extensive public engagement process that attracted more than 65,000 participants, the park master plan encompasses a multitude of programming that integrates the desires of various community members, residents, and visitors. From this feedback, a core principle for the master plan included inclusivity and "universal access"—safe, convenient, and affordable access options for members of all communities, regardless of age, ability, and socio-economic background. In addition, transportation to, from, and within the park (by car, bus, bicycle, or on foot) was prioritized to preserve and enhance cultural and environmental features while also providing recreational opportunities.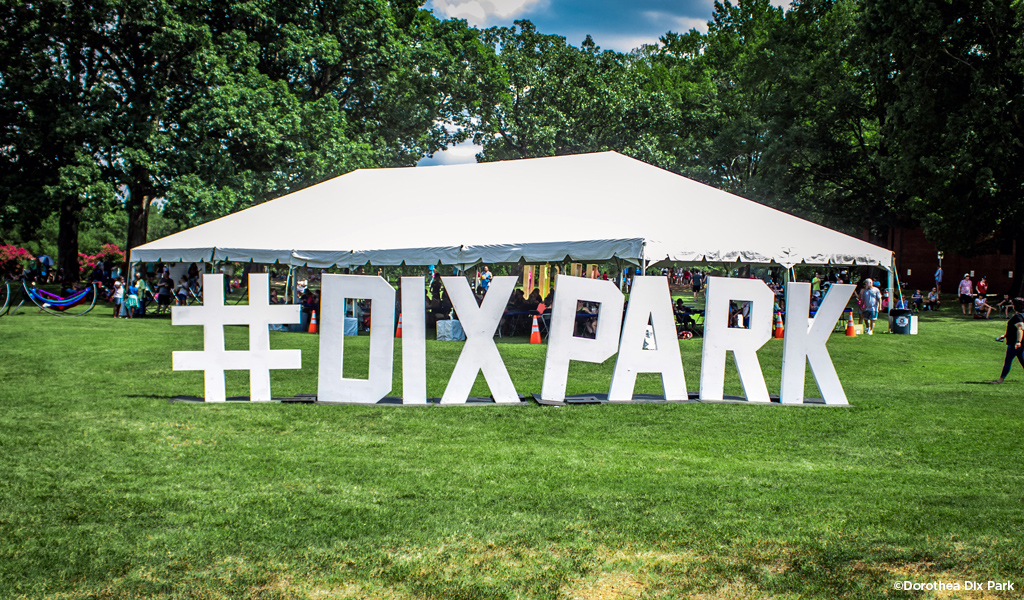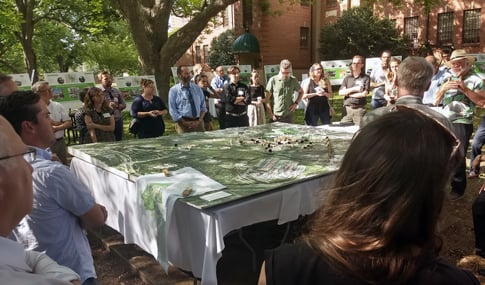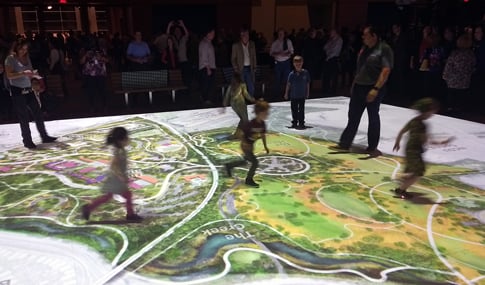 "Dorothea Dix Park being a large piece of undeveloped land in a prime location presents a unique opportunity for this rapidly growing city," said Don Bryson, Principal of Planning at VHB. "Through our role as transportation consultants, our goal has been to improve accessibility with defined entrances, multi-modal transportation options, and safe connections to downtown, NC State, and surrounding neighborhoods—elements that currently don't exist or which are confusing and unwelcoming. Numerous extraordinary amenities will be integrated within the park, and we are designing a transportation network that links them together through convenience and accessibility for all visitors, both in the ultimate design and throughout decades of implementation."
In addition to Dorothea Dix Park, VHB has been instrumental in providing integrated planning services for parks, historic sites, and campuses across the country to create compelling places for our future built environment. VHB provided site engineering and civil infrastructure for the former Walter Reed Army Medical Center campus in Washington, DC, known today as the Children's National Research and Innovation Campus. They have also been instrumental in providing integrated services, such as transportation planning, cultural resource assessment, and NEPA, to the National Park System from Acadia National Park in Maine to Gulf Islands National Seashore in Florida.
Sections of Dix Park are active and in use today. For more information on available activities and events at the park, visit the Dorothea Dix Park website. To learn more about VHB's transportation work on the project, contact Don Bryson by sending him an email or by connecting with him on LinkedIn.