VHB and BDR Partners held an Executive Roundtable with public and private sector leaders in the healthcare industry for a conversation about how healthcare is adapting and innovating after being upended by the COVID-19 pandemic. Facilitator Donna Deckard, Director of Strategic Projects for The Center for Health Design, asked representatives from hospital systems, academia, real estate, and construction sectors to consider how the healthcare and AEC industries can adapt and respond for healthier patient outcomes—and more sustainable, equitable, and resilient communities.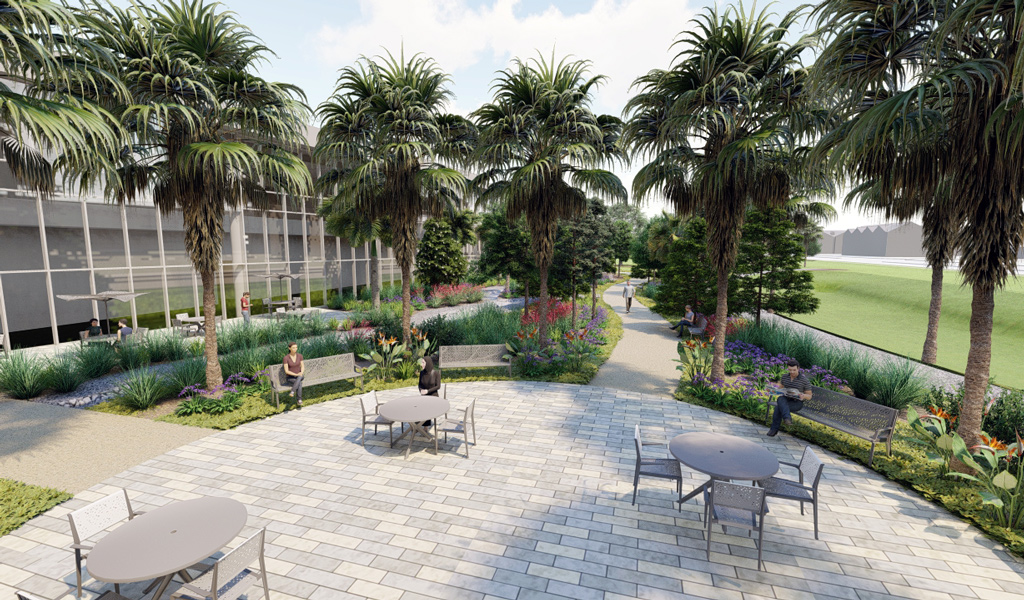 Participants expressed that the healthcare industry cannot ignore this opportunity to implement needed change—one guest noted that opportunity can come from crisis— and that design and construction professionals must take a holistic, proactive approach with preventative measures in place that will help people lead healthier lives. Some of the challenges, concerns, and creative thinking that were shared during the conversation included:
COVID-19 accelerated healthcare innovation. There is an increased emphasis on design of spaces for healthcare workers, "contactless" environments, supply chain needs, and equitable access.
Climate change will impact healthcare design. Sustainability design and operations is an objective for many systems. Waste is significant as is energy consumption. The response is often fragmented across the enterprise. Some systems are consolidating responsibility for sustainable initiatives within a single point or operating unit, using lessons learned from other industries such as corporate real estate and higher education.
Virtual care is changing the healthcare delivery model. Some studies show patients with behavioral health concerns were more compliant with telehealth virtual appointments. Virtual care will reach more patients and improve outcomes.
Flexibility in facility design is a critical focus. The industry is looking closely at budgets and innovation simultaneously, rather than one or the other. A range of alternative delivery models were discussed, from P3s to design-build. Both new design, as well as renovation, should consider aspects such as innovation in water treatment and air handling systems.
Healthcare systems realize the importance of visitor management. COVID-19 highlighted a lack of consistency. Look for innovation in visitor screening, check-ins, arrival and departure in acute care and behavioral health facilities.
Outdoor spaces are preventative healthcare areas for patients and caregivers. They will ultimately keep patients out of hospitals. Look for more attention to intentional, restorative healing gardens, trails, and walkable environments. Increases in mental health needs and awareness will drive landscape design, as well.
Hybrid work models are here to stay. Healthcare systems are focused on how to best elevate efficiency, safety, peer support, and professional development for employees via new hybrid models of work that include both work from home (WFH) and office. Most systems are projecting dramatic reductions in office space needs for non-customer-facing operations. Multidisciplinary teams may have a difficult time adjusting.
Anticipating the next, new "surge capacity" event will be important to minimize risk and save lives. Investments such as emergency department expansion, supply chain facilities or air handling upgrades for older buildings need to be prioritized to prepare for a future event. Lessons learned from the pandemic response will increasingly inform design.
Amidst great uncertainty about the future, the healthcare industry is in a unique position to innovate across all aspects of capital project design and operations. VHB engineers, designers, scientists, and planners can bring clarity to your comprehensive healthcare project. Contact Rob Smedberg, Institutions Market Leader, at rsmedberg@vhb.com to get started.