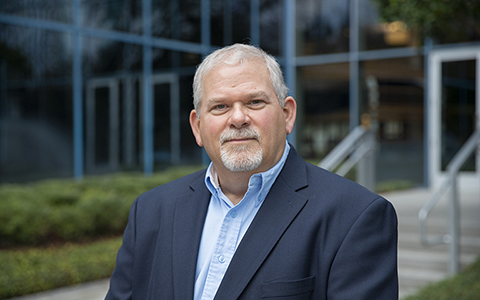 David joins VHB's growing Southeast integrated-services team as Survey Manager, bringing an extensive background in all types of survey. His expertise includes experience in both the public and private sector, preparing boundary surveys, topographical plans, as-builts, condominium documents, wetland surveys, and mean high water line surveys for residential and commercial land development projects.
David brings over 40 years of experience in the survey and mapping profession. Before joining VHB, David owned a civil engineering/land surveying firm for 18 years, serving the north Florida and south Georgia areas. His prior work includes two years as a Consultant Project Manager at the Florida Department of Transportation (FDOT), District 5, for the I-4 Beyond the Ultimate project, where he reviewed project submittals from the survey consultants for completeness, accuracy, and compliance to FDOT standards.
David received a Geomatics Certificate from the University of Florida and a BS in Business Management from Penn Foster College. He is a Professional Land Surveyor registered in Florida, Georgia, Alabama, Mississippi, and Kentucky. Over his career, David has held leadership positions with the Florida Gulf Coast Chapter of the Florida Surveying and Mapping Society, serving terms as both president and vice president. He also is an active member of the Florida Surveying & Mapping Society.