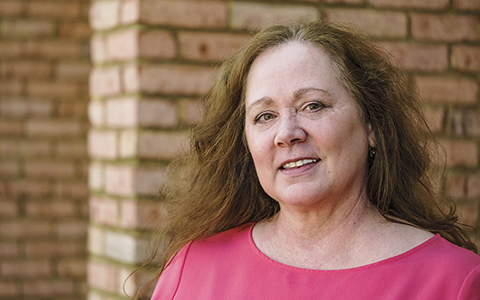 VHB is excited to welcome the newest member of our Atlanta team, Tish Stultz. Bringing an extensive and diverse background in environmental planning, Tish joins us as Senior Project Manager for Environmental Planning.
Tish's career includes leading environmental projects for local municipalities, counties, and the Georgia Department of Transportation (GDOT). Tish specializes in the planning and preparation of National Environmental Policy Act documents, including Categorical Exclusions, Programmatic Categorical Exclusions, Environmental Impact Statements, and Environmental Assessments. She has managed a variety of multimodal projects in various stages of the planning and environmental processes and has authored more than 100 environmental documents. In addition, she has experience with aviation master plans and FAR Part 150 studies.
In her role at VHB, Tish will draw upon her years of experience leading GDOT environmental projects to help our clients navigate the intricacies of regulatory environments. She is passionate about working with teams to find the best possible project-specific environmental solution.
"Tish has collaborated with VHB on projects for a long time, and we are excited to have her as part of our Atlanta team. I am so impressed by her dedication and ability to create projects that are environmentally responsible and that improve our communities," said Erin Murphy, Environmental Services Manager in VHB's Atlanta office.
Tish received a Master of Science degree in management from Embry Riddle Aeronautical University and a Bachelor of Science degree in geography from the University of South Florida.
Connect with Tish at TStultz@vhb.com.