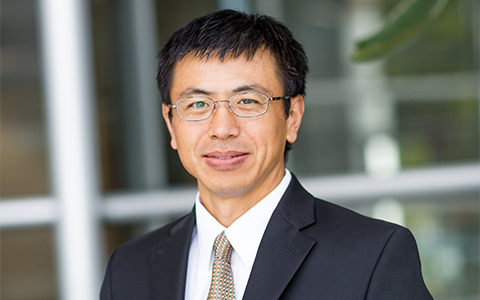 Baohong Wan, a Senior Traffic Engineer in VHB's Raleigh office, has been appointed to the Comprehensive Transportation Plan (CTP) Advisory Committee for the Town of Holly Springs, NC. The CTP is a multimodal transportation plan that exists to address expected growth in Holly Springs, a fast-growing suburb located 20 miles southwest of Raleigh. The committee is comprised of stakeholders, local officials, community members, and staff who provide guidance throughout the planning process and confirm that the plan represents the various perspectives discovered through their community engagement process.
VHB has a long and successful history working with the Town of Holly Springs to bring innovative transportation solutions to support sustainable growth across the Town. Some highlights of VHB's past projects include Ting Park traffic analysis and design, on-call Traffic Impact Analysis (TIA) review, and Avent Ferry Road capacity analysis. In the upcoming CTP Advisor Committee role, Baohong will utilize his 20 years of engineering experience to provide guidance in traffic safety planning, pedestrian/bike operations, complete street design, and roadway design.
"With Baohong's presence in the region since 2000, he's witnessed firsthand the growth within the region and how it's transformed the Town of Holly Springs into a bustling town and highly sought after place to live," said Andrew Topp, Senior Project Manager of Traffic Operations at VHB. "This historical knowledge, combined with Baohong's experience delivering transportation solutions for clients across the State, make him an ideal fit for this committee."
To learn more about the Town of Holly Springs CTP Advisory Committee or VHB's suite of transportation service offerings in North Carolina, contact Baohong Wan.