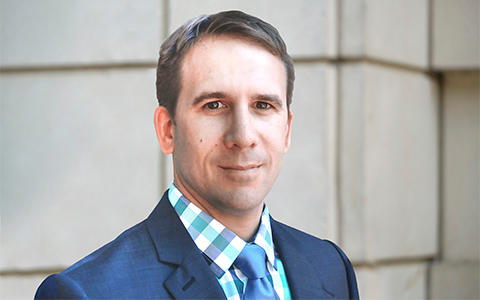 VHB is proud to announce the addition of Dan D'Antonio, PE, as Transportation Leader for the Gulf Coast region. Dan will focus on enhancing the delivery of VHB's multi-faceted transportation practice throughout the Gulf Coast area, along with building on our strong relationships with public and private clients.
Dan is highly regarded in the transportation industry and recognized for his work on various large-scale transportation programs such as Tampa Bay Next, Selmon West Extension, SunRail, and BrightLine, as well as safety studies, community planning, and transportation impact studies for economic development projects.
Dan is a people-centric engineer – passionate about solving problems as a means to improve communities where we live, work, and play. His collaborative approach to teamwork and consensus-building reflects VHB's corporate drivers.
"Dan joins VHB during a time of significant growth and innovation in the Gulf Coast region. His experience in both the transportation and real estate markets will make a significant impact on building healthy, smart, and sustainable communities in Florida," said Dave Mulholland, PE, VP, Southeast Regional Manager.
Dan was named the Joseph Grimail Transportation Professional of the Year by the Tampa Bay Section of the Institute of Transportation Engineers (ITE) and is a recipient of the Volusia/Flagler Business Report 40 under 40 award. He is a graduate of the Florida Engineering Leadership Institute and an active member of ITE, Intelligent Transportation Systems Florida (ITSFL), TEAMFL, and ACEC/FES. His community involvement includes various metropolitan planning organizations as a committee member and chairman. His public speaking resume includes presentations to Tampa Bay's Smart City Alliance, Florida Section ITE, ITSFL, and Daytona Regional Chamber Leadership Program, among others.
Prior to joining VHB, Dan led a team of 50 professionals in the transportation and AEC industry. He received his bachelor of science degree. in Civil Engineering from Embry-Riddle Aeronautical University and serves on their engineering industry advisory board.
Connect with Dan at ddantonio@vhb.com to learn more about VHB's Gulf Coast Transportation practice.